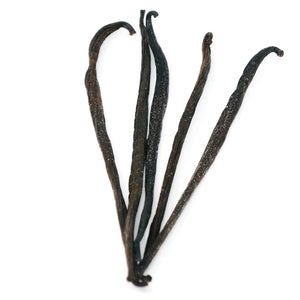 Organic Vanilla Pods
Organic Vanilla Pods
Vanilla pods sold individually.
Product of Ecuador.
Sumak Kawsay vanilla variety.

Sourced from Kallari, our partners in the Napo province of Ecuador, these vanilla pods are grown in the traditional chakra forest-gardening system of the region. Though the growers are not certified organic, all of our vanilla is grown organically without the use of any external fertilisers or sprays.